In our ISO 9001 certified service center in Genk, we house different high-tech decoiling lines. Decomecc processes aluminium, steel and stainless steel coils into sheets, with or without trimmed edges and in various dimensions. Based on the coil specifications and requirements of the end-product, a coil is tension levelled and cut-to-length in well-maintained machines operated by our experienced team.

Special dimensions and niche products namely for vehicle and facade construction are processed in our newly built production hall. In a completely dust-free environment, we offer a cutting line of superlative quality and in accordance with the highest standards for prepainted and anodized materials. We can cut rectangular and trapezoid sheets, curved shapes and radii.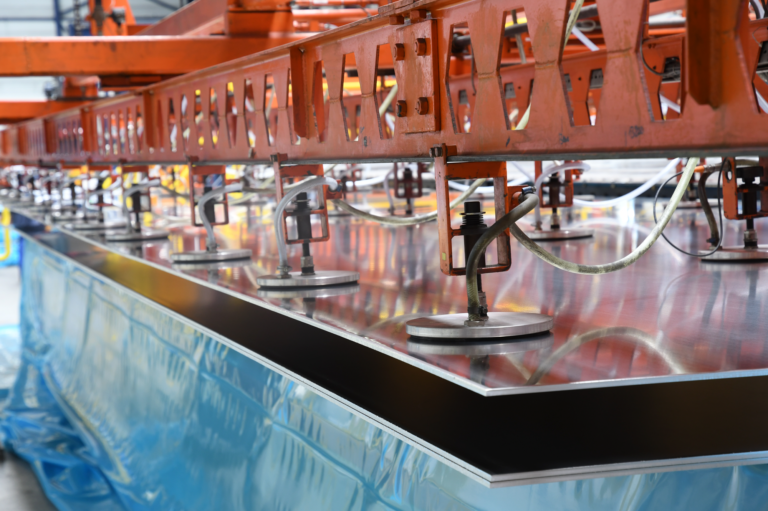 At the end of each cutting unit is a packaging line where the cut-to-size sheets are delivered on pallets equipped with packing foil. Each stack is typically wrapped in foil and strapped with strips or continues its way to further tailored processing in our sawing or CNC milling center.
Decomecc provides customized packaging, stocking and logistic solutions. All coils, pallets and scrap material are weighted with precision down to 1 kg. Our highly digitized processes empower us to work in the most efficient way. We aim for the highest quality in the fastest lead time. We guarantee continuity and offer maximum flexibility.
our cut-to-length line for Automotive
Other dimensions available upon request