Warehousing and transportation
From our centrally located site in Genk, Decomecc offers a flexible combination of warehousing, transportation, and value-added services. In our fully equipped and ventilated halls, coils and sheets are stored in secure and optimal conditions awaiting transport or further processing in our service center. By Q3 2021, we will be extending our warehouse capacity from 9.000 to 15.000m2 to meet our wholesale clients' needs for fully flexible storage and transport solutions.
Five kilometers from the highway, even closer to the port of Genk and with rail access on site, Decomecc is literally on the crossroad between clients and rolling mills in Europe. Strongly digitized processes enable us to seamlessly organize just-in-time delivery to the end-customer. From single pallet to full truck load, we flexibly and efficiently organize your domestic and cross-border transports using quality carriers. At request, we unburden you of all administrative formalities.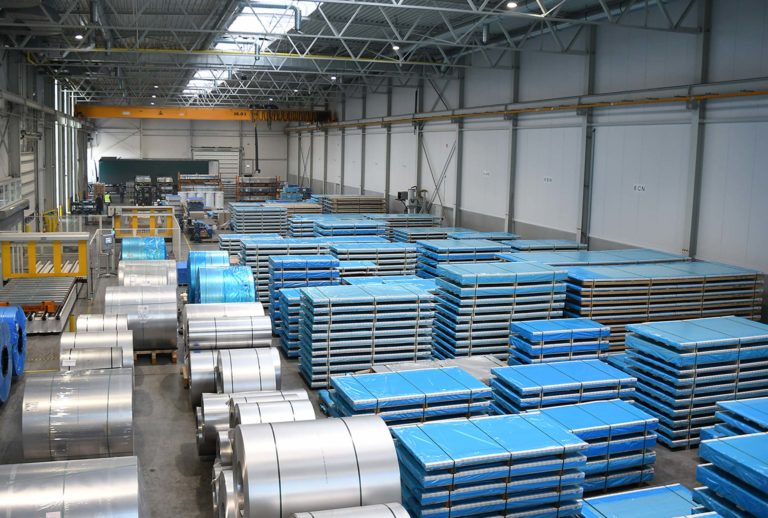 For every client, our team proactively identifies opportunities to save time and reduce costs. Contact us to discover how your company can save on logistic kilometers and reduce carbon footprint.